Download Naval Battle: Mission Commander Mobile Game

Fear nobody on the open seas!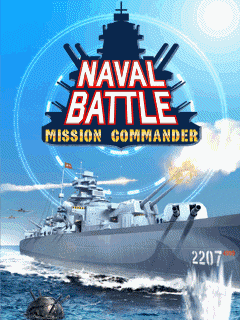 With Naval Battle: Mission Commander, rediscover on your mobile phone the popular naval battle game in a new generation version! With numerous improvements made to the original concept, you'll find this classic strategy game more thrilling than ever!

Once you've taken control of your fleet, get ready to fight in extraordinary ocean battles! Carefully position your ships on the grid, adapt your tactics to your opponent's fighting style and to your environment, and make the most of the special attacks of each one of your vessels. But to hurl the opposing naval forces to the ocean's depths and reign over the oceans, you'll have to prove your exceptionally developed tactical skills!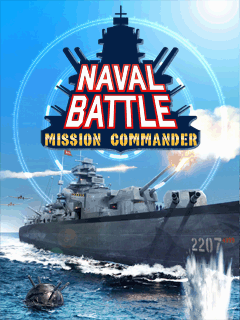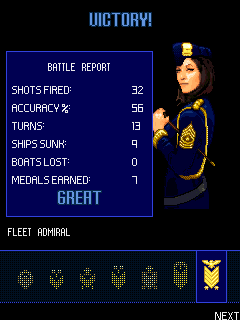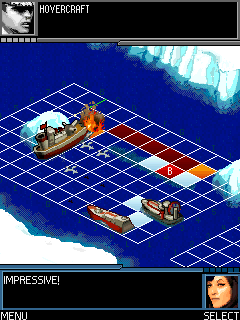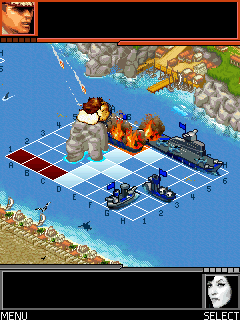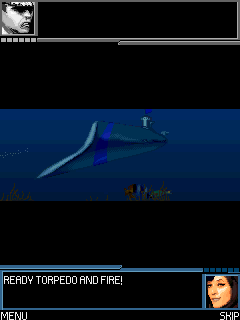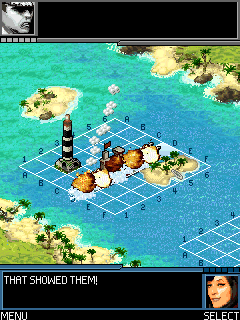 - The mobile adaptation of the popular naval battle board game.
- But not your father's naval battle! An entirely revamped version with new rules, 8 special attacks, 3 new vessels, and a campaign mode providing 18 missions!
- Extremely rich graphics, spectacular animations, and a striking sound environment bring the battle to life!
DOWNLOAD:

Nokia 3650 (S60v1 176x208) http://forum.s-c.ru/download/251517_
Nokia N70 (S60v2 176x208) http://forum.s-c.ru/download/251513_
Nokia 3510i (S30 96x65) http://forum.s-c.ru/download/236308_
Nokia 6101 (S40v2 128x160) http://forum.s-c.ru/download/244491_
Nokia 5200 (S40v3 128x160) http://forum.s-c.ru/download/244491_
Nokia 6085 (S40v3 128x160) http://forum.s-c.ru/download/308222_
Nokia 6151 (S40v3 128x160) http://forum.s-c.ru/download/308220_
Nokia 6230i/8800 (208x208) http://forum.s-c.ru/download/251518_
Nokia 6233 (S40v3 240x320) http://forum.s-c.ru/download/236307_
Nokia 6220 Classic (S60v3 240x320) http://forum.s-c.ru/download/251515_
Nokia N73 (S60v3 240x320) http://forum.s-c.ru/download/251515_
Nokia N91 (S60v3 176x208) http://forum.s-c.ru/download/251514_
Nokia N95 (S60v3 240x320) http://forum.s-c.ru/download/251515_
Nokia N96 (S60v3 240x320) http://forum.s-c.ru/download/251515_
Nokia N80 (S60v3 352x416) http://forum.s-c.ru/download/251516_
Sony Ericsson T280 (128x160) http://forum.s-c.ru/download/358505_
Sony Ericsson K700 (176x220) http://forum.s-c.ru/download/288438_
Sony Ericsson W910 (240x320) http://forum.s-c.ru/download/308221_
Sony Ericsson W950 (240x320) http://forum.s-c.ru/download/358504_
Sony Ericsson W960 (240x320) http://forum.s-c.ru/download/358504_
Sony Ericsson T610/T630/Z600 http://forum.s-c.ru/download/236305_